Football in India: Ultimate Guide for Sports Enthusiasts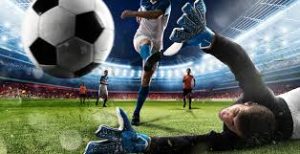 Football is one of the popular sports in India. It has gained popularity in places such as Goa, West Bengal, and Kerala. In 2013, a super league was formed to support and promote Indian football across the world. Now, many sports enthusiasts want to take part in it.
A Brief History
Indian football may be rooted back in the 19th century when it was introduced by soldiers from Britain. From the beginning, football used to be played by army teams. But with time, it spread to the civilians. Calcutta FC Club was the very first team to be formed in India. It was established in 1872. Later on, India created a football association in 1893. However, all members were British and not Indian.
The Growth of Indian Football
As announced, India will host a FIFA U-17 World Cup for women in 2020. Many football enthusiasts also want India to host many more football tournaments. So, football is a growing sport in India that will soon produce talented players.
Football Indian Leagues
As mentioned before, football is one of the sports that is celebrated in India. It has not only gained recognition in Goa and Kerala but also in places, such as the following:
Tamil Nadu
Meghalaya
Sikkim
Assam Mizoram
Apart from these places, it has also become popular in Nagaland, Odisha, and Manipur. Because of this, India has managed to establish incredible leagues that support as well as organise tournaments. So, you can watch football leagues in India, such as the following:
I-League
State Leagues
Youth League
Indian Super League (ISL)
Final Touches
Football is an interesting and fun game that you can be part of. It has become one of the major sports in India. For this reason, Indians celebrate and support it through leagues such as the I-League and State Leagues, among others.