How to Develop an Effective Football Betting Strategy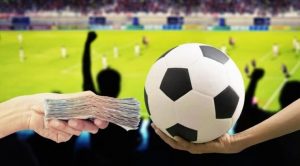 Football betting can be a challenging sport. Especially in India, where cricket means everything to the population. Punters face various nagging questions before placing bets. Questions like "Do I go for handicaps?" or "Should I try out an accumulated bet?" Most people settle for bigger odds and widen the spread across various games. It's also quite tricky turning a tidy profit from just one football betting platform. Here are a few things you can do to develop an effective betting strategy:
A Little Homework
Doing a little research on various betting markets can mean the difference between you making it clean or the bookmakers cleaning you out. An excellent example of this is a saturated market like The English Premier League or La Liga. Such markets have so many other punters that you stand a slim chance against the bookmaker.
Study the History and Form
Studying the history of matches between two rival teams can reveal predictable patterns. Aside from the past, you should also consider the current form of both sides. Look at things like injuries, goals scored, assists, clean sheets, and so forth. This may also help you to approach betting more logically. Instead of depending on rumours and hunches.
Learn About Various Markets
The world has hundreds of football betting markets where you can bet on almost anything. You can get more out of your betting if you know what various platforms have to offer. For instance, some platforms provide player transfer markets. If you keep up with the latest football-related gossip and transfer rumours, you can find a market that offers such bets and wager something.
Do Not Bet on Finals
Emotions run high, and miracles happen during cup finals. Who can forget Wigan vs Manchester City's 2013 FA Cup final? The minnows won and made history that day. City made the classic mistake of fielding a weakened team, evening out the odds but losing at the end of 90 minutes.